Sussex based Towing & Escort vehicles | Groundhogs | Abnormal loads
We continually strive to make fleet improvement decisions with you in mind. Always looking for opportunities to become more flexible in terms of service and also reduce your transport costs. Abnormal load escort services and towing services are now carried out using our own highly maintained modern pickup fleet.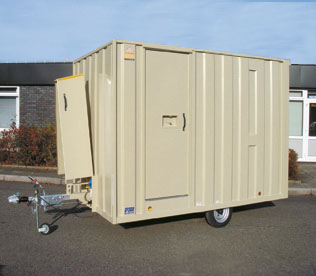 Towing: We operate daily in the construction industry and with legislation to adhere to and budgets to manage there have been some successful changes in recent years. Most notably the use of mobile welfare units / groundhogs. With the addition of two Nissan Navara Pick Up trucks we can now offer a unique service to the construction industry right through from vans, rigids, flatbeds, HIABs and now towing services.
Abnormal loads: The Construction and Use (C&U) Regulations issue a basic law that describes the way regular vehicles and trailers (<40t) are built and operate on the roads. The movement of large or heavy loads that exceed specified dimensions in the C&U Regulations is permitted only if they comply with Special Types General Orders (STGO). These are almost always referred to as Abnormal Loads and occasionally Abnormal invisible loads (AIL). It is best to speak to us if you are concerned about your load, but in general your load is abnormal if;
It has a weight of more than 44Tonnes

A width of more than 3.0 metres

A lengh of more than 18.75 metres

A front or rear overhang of more than 3.05 metres