Sussex & South East - HIAB Crane Hire, Transport and Haulage
Our Sussex & Southern fleet of HIABs specialise in lifting, positioning and transporting goods from A to B, always with safety and best practise in mind.
Hiabs are also known as - Self loading vehicles / Crane mounted vehicles or Crane assisted haulage.
Our Hiab vehicles primarily work in the construction industry, delivering and helping to erect steel fabrications, moving and installing site accommodation such as cabins and containers. We also move bricks, blocks, generators, forklifts, tipping skips, heras fence panels, pedestrian barriers and plenty more. We are specialists in machine moves and just about anything that can fit on our trucks. We are FORS accredited with drivers trained to the highest standards. We even train others - so you can trust us to be top of the game.
Sussex Transports hiab road haulage division, regularly works for customers across many sectors outside of construction. We deliver and install commercial electrical cabinets, large pumps for the oil industry, engines for boat manufacturers, factory machinery, street lighting and traffic management equipment along with the occasional helicopter, timber house or hot-tub for the general public – We also operate Moffett mounted trailers too (forklifts attached to trailers).
PDF Download
Click to download a PDF overview of our HIAB Cranes
Click
for more information on from the UK Hiab site or
contact us
to request HIAB certificates or Driver Certificates.
Whatever your enquiry, we welcome your call or email.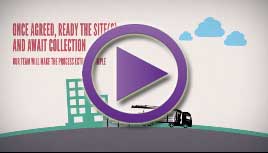 Hiab vehicles capable of lifting up to 8t and reaching up to 15m.
Sussex Transport is ALLMI trained and acredited.
Our Hiab team each hold a CSCS card, allowing access to almost any construction site in the UK.
Sussex Transports Hiab team are supplied with full PPE (Hi-Vis, Safety boots, Hard hat, Safety glasses etc).
Sussex Transport Hiab vehicles carry certification at all times.
Drivers carry photographic I.D. at all times Risk assessments and method statements can be undertaken to ensure safety and best practice.
Sussex Transport hold a Waste Carriers Licence and are members of the Road Haulage Association.
Sussex Transport's fleet also consists of:
Visit our other websites for
Sussex HIAB hire
,
Surrey HIAB hire
and
Hampshire HIAB hire
.